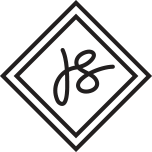 Jamie Schmid
wordpress evangelist • content enthusiast
spreadin' the good word
Hi! I'm Jamie. And I love WordPress.
Ever since I discovered WP and the wonderful community behind it, I've enjoyed helping other people to love WordPress too! I am an active member of the WordPress Community, organizing, volunteering and speaking at WordCamps whenever I get the chance.
I enjoy helping others create fantastic content-driven experience on their websites. It does take a bit get the hang of it, and I'm here to help! If there's something you'd like me to blog about, send me an email and let me know!
What's That Word Again?
So, yeah. The areas that I find most interesting are sort of an areas that've been overlooked in the past. But not anymore! Don't feel dumb if these are new terms to you – they're new terms to a lot of people actually! Check out these sections for an overview of each area and more articles and information!
Dropping all your content into the page editor box just doesn't cut it in these days of multi-devices and channels. Your content needs to move!
When you build a website in a CMS, you're actually building two websites… one for the website user, and one for your client to manage their website.
Content is overwhelming. Content is almost always underestimated and left for the end of a project. That is the opposite of how we should work!
WordPress is a Content Management System. It's my favorite way to build websites, it has an amazing community and excellent resources for learning! Including these :)